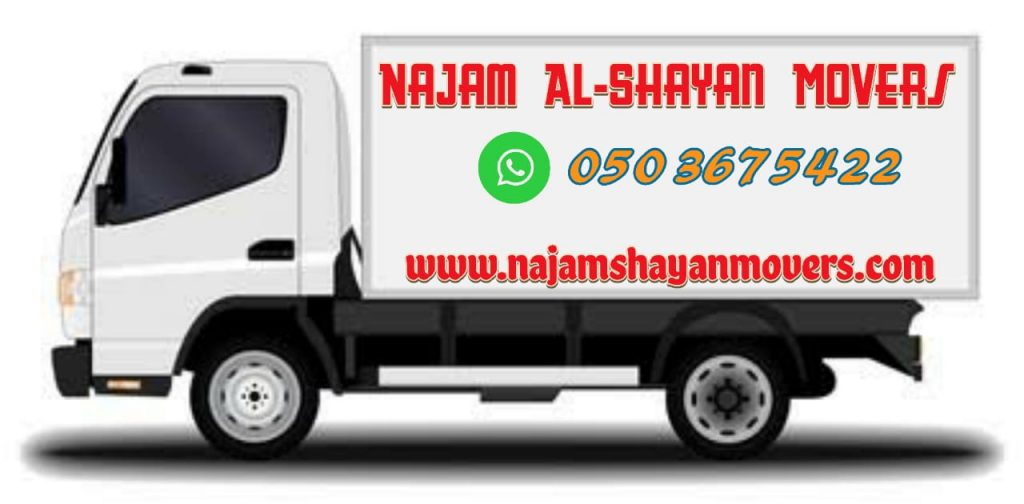 Best Movers Packers UAE
Najam Al-Shayan Movers Packers UAE نجم الشايان نقل اثاث
Trustworthy and Efficient Moving Services by Najam Al-Shayan Best Movers Packers in UAE
Najam al Shayan Best Movers Packers UAE service is one the leading service in UAE. we are servicing in Sharjah, Abu dhabi, dubai, ras al khima, al ain, um al quain in simple words all over UAE. we offer quality services with free consultation. we are just a call away please feel free to contact: Whatsapp: 050 3675422
The Go-To Solution for Shifting, Fixing, and Removal Services in the UAE
Najam Al-Shayan Movers Packers is a renowned name in the UAE when it comes to reliable and efficient moving services. Whether you are looking to move your office, house or apartment, they have got you covered.
Shifting Made Easy
Their team of experienced professionals ensures a smooth and hassle-free shifting process, handling all aspects of the move with care and precision. From packing to transportation and unpacking, they take care of everything, making sure your belongings are delivered safely to their destination.
Fixing and Removal Services
Apart from their moving services, Najam Al-Shayan Movers Packers also provides fixing and removal services. Their skilled technicians are well-equipped to handle all types of fixing needs, from furniture assembly to electrical and plumbing services. They also offer efficient removal services, ensuring that your unwanted items are disposed of responsibly.
Trustworthy and Efficient
With a focus on providing trustworthy and efficient services, Najam Al-Shayan Movers Packers has earned a reputation as a reliable partner for all your moving needs. Their commitment to customer satisfaction, competitive pricing, and attention to detail make them the go-to solution for shifting, fixing, and removal services in the UAE.
Packer Movers In Ras Al Khaima
Packers Movers In Al Dhait
Packers Movers In Al Dhait South
Packers Movers In Al Dhait North
Packers Movers In Al Mamourah
Packers Movers In Al Nakheel
Packers Movers In Al Qurm
Packers Movers In Al Seer
Packers Movers In Al Hamra
Packers Movers In Al Jazeera
Packers Movers In Al Rams
Packers Movers In Al Turfa
Packers Movers In Corniche
Packers Movers In Digdaga
Packers Movers In Ghalilah
Packers Movers In Julfar
Packers Movers In Kharran
Packers Movers In Khuzam
Packers Movers In Nakheel
Packers Movers In Qusaidat
Packers Movers In Ras Al Khaimah City
Packers Movers In Ras Al Khaimah Industrial Area Packers Movers In Seih Packers Movers In Shimal Packers Movers In Wadi Shah Packers Movers In Yasmin Village
نقل اثاث في الشارقه النوف
نقل اثاث النوف في الشارقه
نقل اثاث حوشى في الشارقه
نقل اثاث الرحمانية في الشارقه
نقل اثاث الجرينه في الشارقه
نقل اثاث المجاز في الشارقه
نقل اثاث القا سمية في الشارقه
نقل اثاث الخان في الشارقه
نقل اثاث ضاحية الخالدية في الشارقه
نقل اثاث التعاون
نقل اثاث القليعة
نقل اثاث بو طينة
نقل اثاث الفشت
نقل اثاث شرقان
نقل اثاث النخيلات
نقل اثاث الصبخة